Beware of the Great New Hotel Scam
/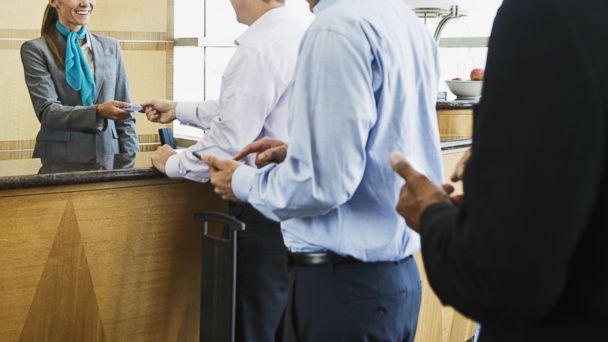 My high school batchmate recently posted a long text in our Viber group. It was about something new that I didn't realize it might have happened to me. Early this year, I booked myself a staycation at a nearby hotel. While unpacking, my hotel room phone rings. It was the front desk confirming my credit card details. Though the call was really from the front desk, I told the caller I'll just pass by their area on my way down before grabbing some dinner.
So, that's the hint of this story.
An hour after reading the Viber message, I opened my laptop to search about it. There were a couple of good titles but the article by ABC News entitled "New Phone Scam Targets Vacationers in Hotel Rooms" caught my eye. Here's a gist of that ABC News story:
"It's about midnight and our hotel room phone rings," said Christine Bicek of Houston. The voice on the phone claiming to be from the hotel's front desk said, "I need your card number to put on file. Otherwise you need to get out of the room." Katie Bicek (Christine's daughter) gave the woman her debit card number and went back to sleep.  When Christine Bicek woke up, she said she immediately remembered the phone call and thought something seemed "sketchy." "I said to Katie, 'You need to check your bank account,'" she said. Katie Bicek did and learned that all of her money was gone.
Okay, I don't know how a credit number and the three or four digit CVV allows the scammer to wipe out your bank account but heck! Let's assume it possible.
_
Anyway, here's the local side of the story from my high school batchmate.
You arrive at your hotel and check in at the front desk. Typically when checking in, you give the front desk your credit card (for any charges to your room) and they don't retain the card. You go to your room and settle in. All is good. The hotel receives a call and the caller asks for (as an example) room 620 – which happens to be your room.
The phone rings in your room. You answer and the person on the other end says the following: "This is the front desk. When checking in, we came across a problem with your charge card information. Please re-read me your credit card numbers and verify the last 3 digits numbers at the reverse side of your charge card."
Not thinking anything wrong, since the call seems to come from the front desk you oblige. But actually, it is a scam by someone calling from outside the hotel. They have asked for a random room number, then ask you for your credit card and address information. They sound so professional, that you think you are talking to the front desk.
So, beware – now that you've read this and have been forewarned. Even if it is some other personal information the hotel is asking for, the best thing to do is to go down the front desk and settle it face to face.
Scary, huh?
Sources: ABC News | My high school batchmate
Photo from source.
_